Welcome to Nu Leaf Day Spa. There is no better place to turn an occasion into a celebration. A girls getaway. Pre-bridal party. Corporate bonding. Birthdays. Anniversaries. Or just that long awaited get together with family and friends.Relax and let our beauty therapists pamper you with massages, facials and luxurious body treatments before enjoying exclusive use of indoor magnesium pool, steam room and sheltered sun lounges around the peaceful outdoor pool overlooking our vineyard.
June re-opening Special:
 Complimentary eye lash or brow tint with all facials.
Indoor magnesium pool, jet spa and steam room

60 min Remedial or Bioactive Facial
Indoor magnesium pool, jet spa and steam room

60 min massage, Body Wrap or Facial

30 min mini Facial, Foot Revive or Indian Head Massage
Each organic treatment is a perfect response to your needs, deeply nurturing skin and senses, lifting you beyond the stresses of daily life to discover pure renewal. As well as caring for health with pure organic botanicals and minerals, carefully formulated for each skin's unique needs, Organic treatments cultivate life-force energy flow, the 'secret' at the heart of the world's greatest traditions. Inherent radiance ignited, beautiful wellbeing shines through.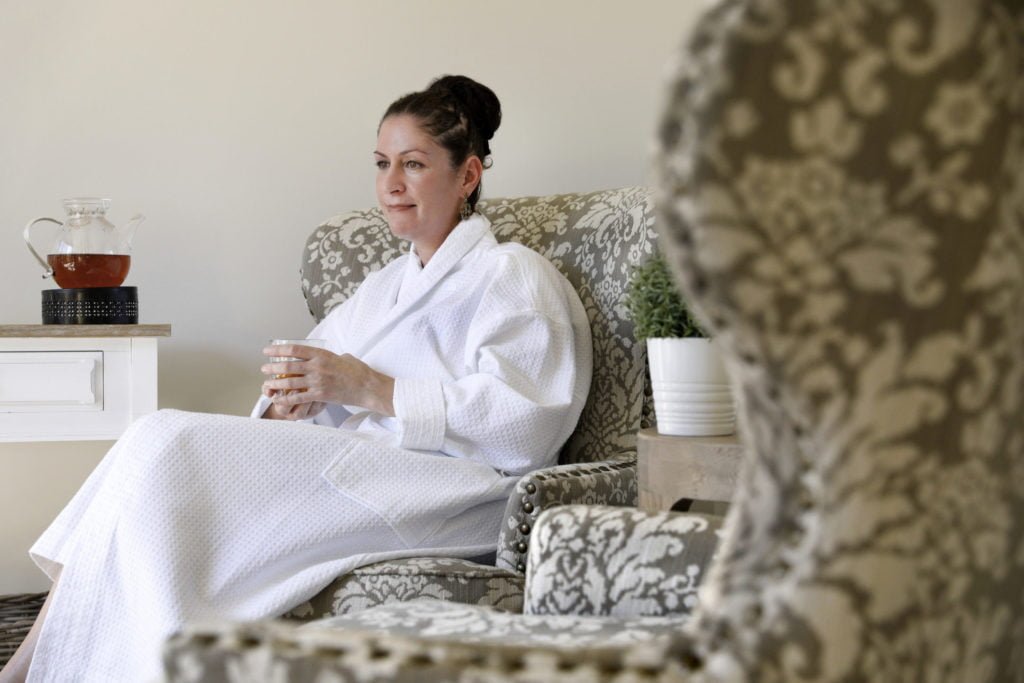 Organic Personalised Facial (60 min)
$160
This treatment is a botanical journey of the senses. Firstly purifying, then infusing your face, neck and décolletage with layer upon layer of certified organic, energy imbued® essential oils, plant extracts and bio-actives, rich in nutrients such as vitamins, minerals, omegas and antioxidants with proven transformative benefits. These precious gifts from earth, ocean and beyond combine to boost skin cell renewal, increase collagen and elastin, tone, firm, brighten pigmentation and smooth away redness, congestion and fine lines and wrinkles. This results-driven facial restores your skin's natural balance and healthy looking radiance. Your youthful glow is renewed along with a deep sense of wellbeing.
$160
Ageless Beauty Facial (75 min)
$190
All the benefits of the Bioactive Organic Facial, yet with richer formulations perfect to replenish mature skin, with our Synthesis Facial Alchemy 'natural face lift' technique and unique Azure gold cryotherapy to re-energise your skin and ignite the surfacing of your eternal radiance
$190
Immerse yourself in one of our exclusive body treatments and enjoy an unforgettable experience.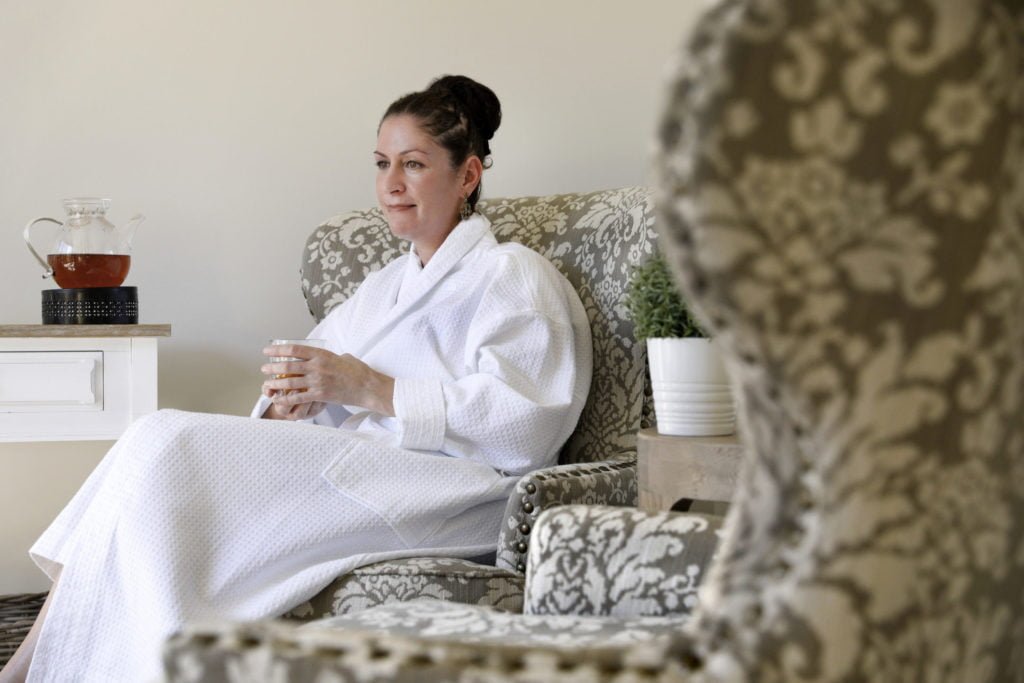 Ocean Glow Exfoliation (60 mins)
$150
From the Australian Ocean Designed to refresh and purify from top to toe, leaving your skin and senses clearer, brighter and re-energised. A rejuvenating Oceanic combination of Australian sea salt, organic kelp and essential oils are used to smooth, exfoliate and remineralise the skin, while stimulating circulation and encouraging your body's natural detox. Your skin is left soft and renewed with the application of a hydrating and nourishing moisturising treatment to finish. Add a massage (30 mins) for $60
$150
Rainforest Renewal Body Polish (60 mins)
$150
From the Australian rainforest A luxurious sugar, berry and coconut body exfoliation polishes away dead skin cells and impurities, before the skin is infused with a multitude of renewing antioxidants and minerals, leaving it smooth, soft and glowing with renewed radiance. The pure aroma of Australian rainforest essential oils cleanse, refresh and invigorate your skin and senses throughout. Your treatment is completed with a mini organic Synthesis facial and luxurious Rainforest body lotion. Add a massage (30 mins) $60
$150
Ocean Volcanic Mineral Detox Wrap (60 mins)
$150
Be cocooned in a deeply cleansing, re-mineralising Australian Volcanic Mineral Mud Body Mask with soothing botanicals and gently warming ginger to boost circulation and oxygen flow. This revitalising wrap begins with an Ocean Glow body exfoliation leaving your skin soft and glowing with good health. A relaxing scalp massage, enriching hair treatment and purifying aromatherapy leave your whole body looking and feeling renewed. Add a massage (30 mins) $60
$150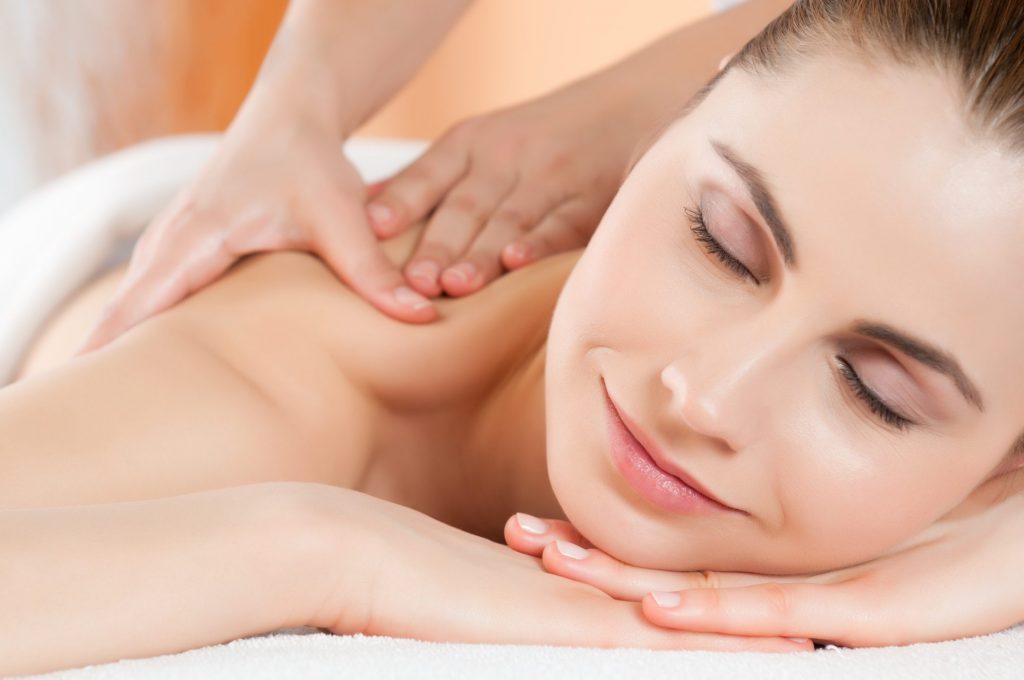 Organic Cocoa Chai Nurture Wrap (60 mins)
$150
A luxurious warming embrace in rich organic chocolate and spice aromas, combined with cleansing Zeolite clay to encourage detoxification, improve skin tone, smoothness and reduce the signs of cellulite, age spots and blemishes. Cocoa contains powerful antioxidants and minerals to energise and re-invigorate the skin, while the warming spices gently stimulate circulation for a whole-body glow. While cocooned, your head and scalp is massaged to soothe away stress. This delicious ritual smells so yummy, it's hard to believe it's so good for you! Add a massage (30 min) $60
$150
Let our dedicated therapists sooth your mind, body and soul allowing you to rebalance, recharge and revitalise. Please choose from our extensive menu or ask our staff if you require a more personalised treatment or package.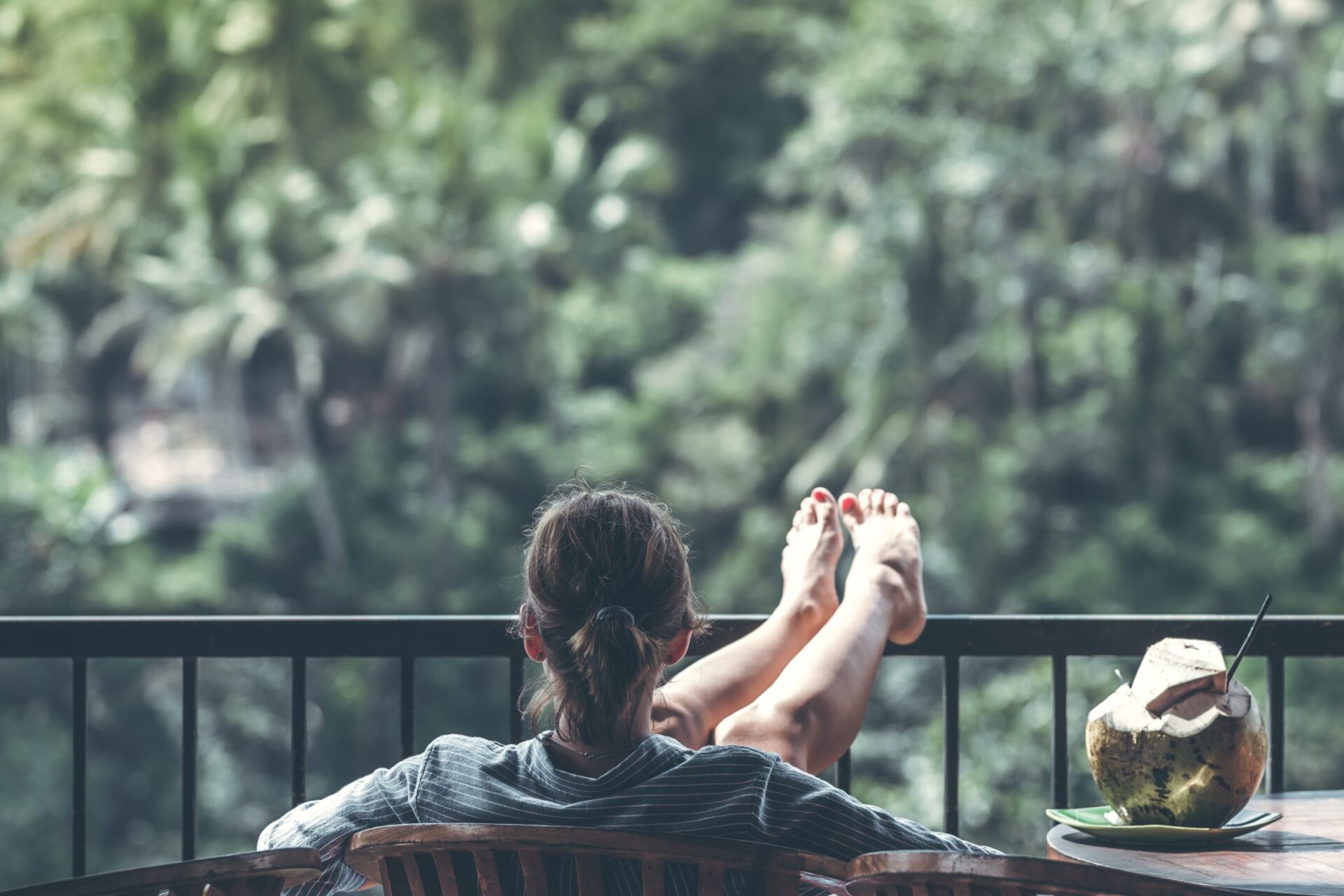 Visit Nu Leaf
the hunter valley