Each organic treatment is a perfect response to your needs, deeply nurturing skin and senses, lifting you beyond the stresses of daily life to discover pure renewal. As well as caring for health with pure organic botanicals and minerals, carefully formulated for each skin's unique needs, Organic treatments cultivate life-force energy flow, the 'secret' at the heart of the world's greatest traditions. Inherent radiance ignited, beautiful wellbeing shines through.
Organic Personalised facial (60 mins)
Experience luxury through nature with our certified organic skincare. Designed to give the skin a deep cleanse and thoroughly exfoliate for an immediate healthy glow. Includes a balancing face and neck massage followed by a nourishing mask. For all skin types.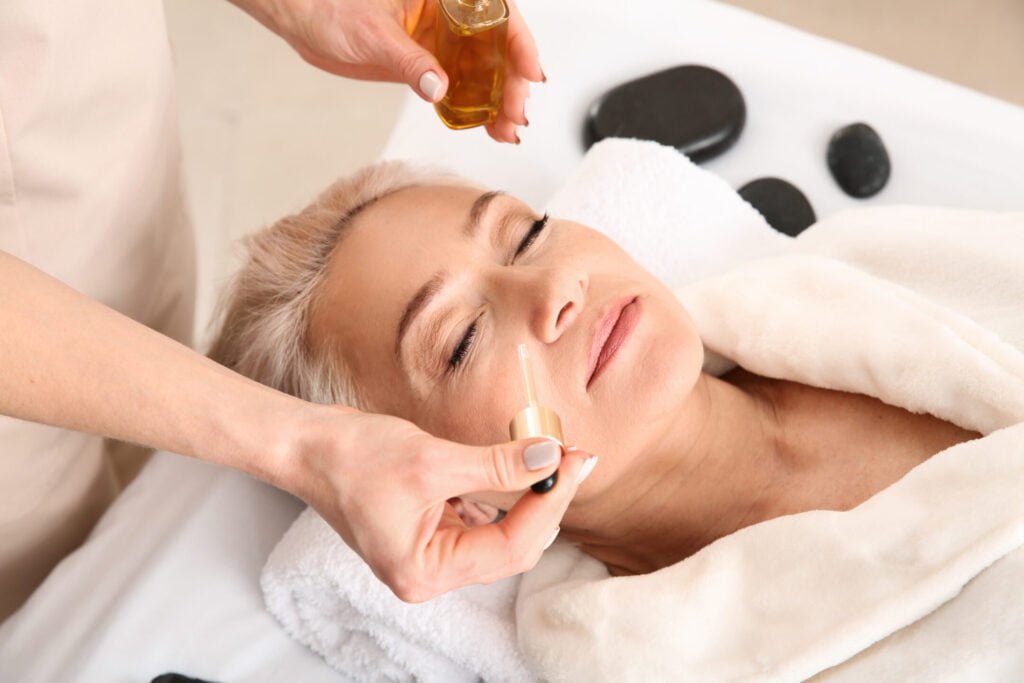 Ageless Beauty Facial (75 mins)
The high concentration of vitamin C and E will restore youthful radiance and aid in reducing visible signs of ageing. This beautiful facial will have you feeling younger and floating out the door.​
Let our dedicated therapists sooth your mind, body and soul allowing you to rebalance, recharge and revitalise. Please choose from our extensive menu or ask our staff if you require a more personalised treatment or package.
30 min Mini Facial. Foot Revive or Indian Head Massage
30 min personalised Facial
Visit Nu Leaf
the hunter valley
Copyright Nu Leaf Retreat 2023